The International Building Expo organized by the Ministry of Housing and Water opens Friday at the National Stadium in Providence and will continue until Sunday.
The event, billed as the largest building trade show in the Caribbean, has attracted the attention of a number of international companies interested in the housing and construction sectors.
Housing and Water Minister Collin Croal said more than 25 international companies will join the dozens of local companies for the exhibition. He said a number of areas related to home construction and design will be showcased at the three-day event.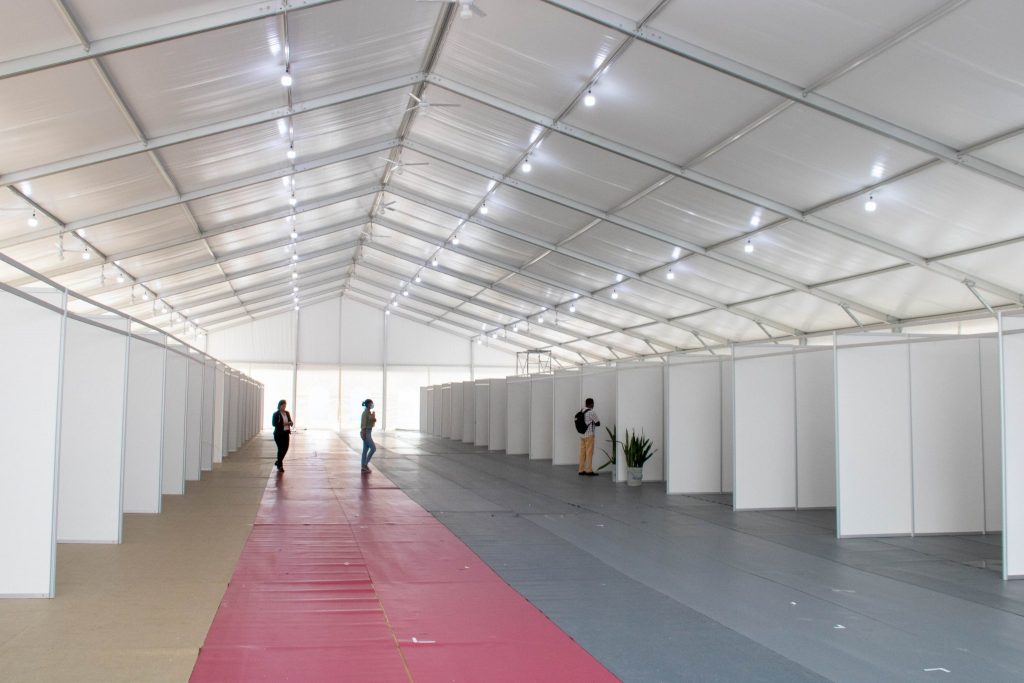 "If you're talking about building, we're going to have the contractors themselves, and in terms of design, we have a lot of people who have signed up and want to show off their creativity and give you options for when you want to come up with a design for your house and want to be modernized," said Minister Croal.
The Building Expo has also enlisted the commercial banks that will be attending, with many planning to conduct on-site interviews and pre-approve loans and mortgages.
"We can't talk about home building and home ownership without asking how do you evolve to make your life easier, access finance, and be able to own your own home. So the financial institutions are on board," the minister announced.
He said a number of furniture manufacturing companies and furniture stores as well as hardware stores will participate in the building exhibition.
Additionally, model homes were built on the stadium tarmac to give future owners a taste of some of the homes they could build themselves.